For the Best Junk Removal Zachary LA Has to Offer, Choose Morales Roll Offs!
If you're ready to clean out your junk, contact Morales Roll Offs for the best junk removal Baton Zachary LA has to offer! We're a full-service dumpster rental and junk removal service that will sort out all your cleanup, demolition, repair, downsizing, or other projects from start to finish. Our junk experts will be happy to walk you through the best hauling options for disposing of your unwanted materials efficiently. Our friendly, experienced, and reliable team is available to help you with all your waste disposal needs, so get in touch and let's get started today!

Whether you're clearing out a demolition site, cleaning out an office suite, or removing heavy-duty furniture from an apartment complex, our junk removal Zachary LA pros will get the job done right the first time. We offer residential and commercial junk cleanup services to help complete a range of projects. We understand that clearing clutter, managing a move, or getting rid of large, bulky waste can be stressful, and we aim to take the headache out of the process.

We're happy to serve customers in the Zachary , Louisiana area and all surrounding communities with our top-rated junk removal Zachary LA residents, businesses, and contractors depend on. Whether you need junk removal, recycling, or dumpster rental services, we've got you covered. Contact our team at (225) 427-0000 or reach out through the contact form on our website to schedule a no-obligation quote.
We Take Just About Everything
Some examples of the junk we haul away include
Refrigerator Disposal

Garbage Removal

Mattress Disposal

Foreclosure Clean Outs
Construction Waste Removal

Yard Waste Removal

Trash Removal

Appliance Removal
Television Disposal & Recycling

Furniture Removal

E-Waste Disposal

Hot Tub Disposal
Why You Should Choose Us for the Junk Removal Service Zachary LA Trusts
Morales Roll Offs is the junk removal service Zachary LA trusts for all junk removal and clean-up needs. Our reliable team works hard to prove that we're the right choice for junk removal, dumpster rentals, heavy-duty cleanups, and recycling projects. We have affordable pricing and flexible scheduling options for every size project. Contact us now for a timely, dependable, and hassle-free junk removal service. We'll handle all of the heavy lifting so you don't have to move a muscle! Just let us know what needs to go and we'll have it out of your hair in no time.

We partner with East Zachary Parish North Landfill and other local waste management facilities to make sure that all waste is properly disposed of according to city, county, and Louisiana state regulations. We also try to recycle or reuse materials whenever possible with our hauling services. In an effort to implement eco-conscious processes, we do our best to turn one person's junk into another person's treasure.

When you choose Morales Roll Offs, you'll be working with a 5-star reviewed junk removal service Saint Zachary LA trusts for residential and commercial junk removal. We prioritize excellent customer service, flexible scheduling, and on-time service for all our customers so you can focus on more important things. Take the stress out of waste removal by partnering with our locally owned and operated company today!

Top-Rated Junk Removal Companies Zachary LA Uses for Commercial Cleanouts
If you're searching for the best junk removal companies Zachary LA uses for commercial projects, Morales Roll Offs is your best choice. We handle a range of commercial junk removal projects including hauling away broken appliances to cleaning up office build-outs, demolition, and construction materials. We remove regular trash as well as large, bulky items.

Whether you need options for a hoarding situation, a foreclosure cleanout, demolition, and construction cleanup, or any other commercial junk removal, we'll be happy to provide a no-obligation quote so that you can confidently choose the best waste disposal provider for your specific project needs. We regularly partner with business owners and contractors to support full-scale housing demolitions, barn or shed removal, furniture or appliance removal, and other cleanout needs.

Get in touch with our top-rated team and schedule a consultation today. Whether you're in the first stages of a demolition project or supporting a large-scale foreclosure cleanout, the junk experts at Morales Roll Offs will help you manage the mess quickly and effectively at a competitive price. Contact us now at (225) 427-0000 to get started or use our simple online scheduling system to get a no-obligation estimate for junk removal.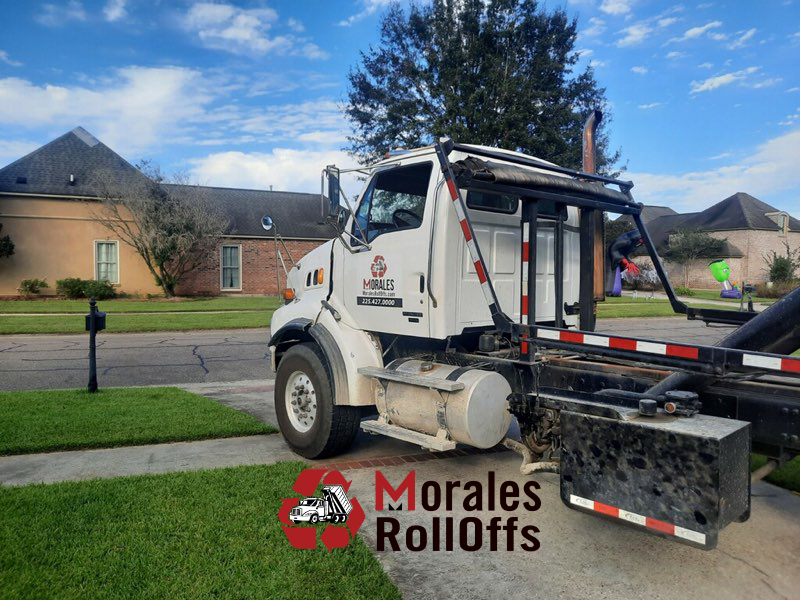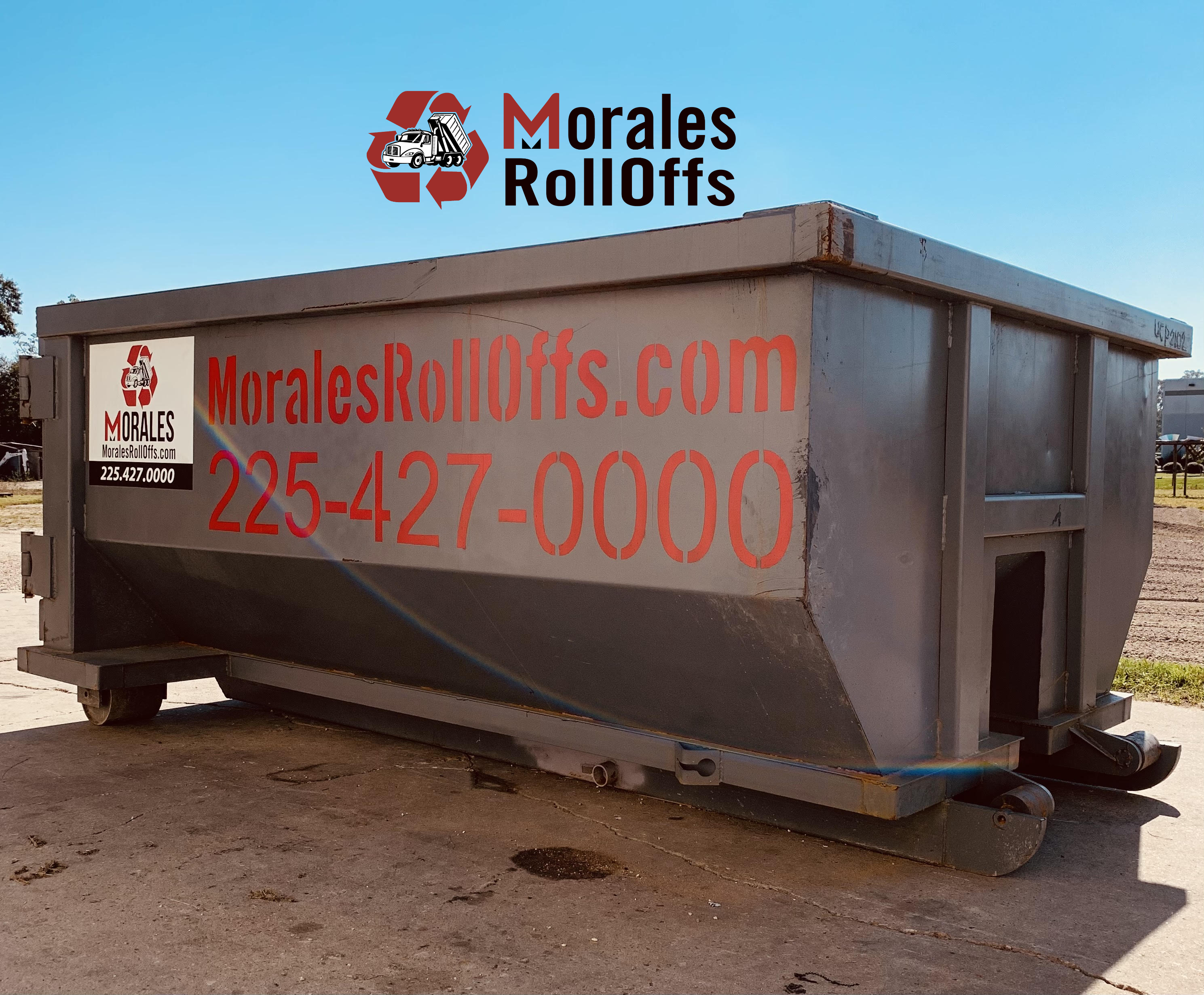 How to Book Cheap Junk Removal Zachary LA Can Count On To Clear Away the Waste
If you're searching for cheap junk removal Zachary LA depends on, you're in the right spot! At Morales Roll Offs, it's our goal to streamline and simplify scheduling waste disposal services. Just give our team a call or submit the contact form on our website to schedule a hassle-free on-site consultation. Once we take a look at the amount of waste you need to be disposed of, we'll provide a quote so that you can make the best decision for your individual waste removal service needs.

If you're wondering how much is junk removal Zachary LA trusts, we're happy to provide a custom quote for your individual junk removal needs. Whether you need a jacuzzi removed from your property or have a demolition site that needs to be cleared out, our experienced and efficient team will help you get the job done with ease. Contact us to get the best junk removal prices Zachary LA has to offer. If you're satisfied with our pricing when we arrive for your free consult, we'll haul your junk away!

We know that many people are searching for cheap junk removal Zachary LA trusts, but along with cost-effective prices, we aim to provide a full-service junk pickup, the best customer service, and efficient waste disposal that helps support your specific project goals. Your onsite estimate will include transportation costs and the actual manual junk cleanup by our onsite experts. Contact us at (225) 427-0000 to speak to a team member to learn more about your options.

Offering Junk Removal Near Me Zachary LA Depends On
We take pride in offering the best junk removal near me Zachary LA businesses and homeowners depend on, across East Baton Rouge Parish. Over the years, we've partnered with companies, local businesses, contractors, churches, community organizations, and the Zachary Community School System to support their junk removal projects in a safe, convenient, and affordable way. We also extend our residential and commercial junk removal services to nearby cities including Baton Rouge, Gonzales, Prairieville, Central, Saint Amant, Galvez, Saint Gabriel, Denham Springs, and Walker in Ascension, Iberville, and Livingstone Parishes.

Morales Roll Offs offers junk removal near me Zachary LA can count on to the 70791 zip code in the Zachary area. If you don't see your zip code, get in touch with our team at (225) 427-0000 to see if we can make arrangements to haul your junk.

We enjoy using our skillsets and equipment to support waste management projects in our communities and to do our part in keeping our neighborhoods clean and eco-friendly. To this end, we offer cost-effective and environmentally-conscious cleanup and junk removal services, whether you're looking for residential, commercial, or junk car removal Zachary LA counts on for proper trash disposal. Contact our team and get on our books today!

Junk Removal Service Near Me Zachary LA Gives 5-Stars!
We love to hear what our customers say about our junk removal service near me Zachary LA gives 5-stars for every cleanup job. Feel free to contact our amazing team for more information about our junk hauling options before scheduling a free no-obligation quote onsite. We're privileged to provide essential waste management services in our community and keep our cities looking their best with our same-day junk removal Saint Zachary LA trusts.

Check out the amazing reviews we've received from new and existing customers for our friendly, on-time, and cheapest junk removal near me Zachary LA has to offer. Schedule a free onsite estimate online or call us at (225) 427-0000 to learn more.