A Bit About Us...
Morales Roll Offs provides dumpster rentals for residential and commercial needs in Baton Rouge and surrounding areas.
We are a division of Morales Inc, a well-established construction and remodeling company with an impeccable reputation based in Baton Rouge.
We have roll off dumpsters ranging from 10 yard to 40 yard to accommodate all of your disposal needs. Use our sizing guide below to find the right dumpster for your project.
thumb_up The majority of what you need to get rid of is perfectly acceptable at our local landfills: Old furniture, demolition, construction waste, landscape debris, etc.

thumb_downAs a general rule, landfills will not take materials which are toxic, flammable, corrosive, poisonous: Hazardous waste, batteries, computers, oils, grease, fuel, paint, asbestos.

Here is a more thorough list.

Disposing of these materials in your roll off may result in landfill rejection and subsequent overages.
When you notify us in advance, we can accommodate a special weight limit of 10 tons for the disposal of clean concrete.

We bring this material to a concrete recycling yard where they accept ONLY concrete (no other trash or debris). If the load is not pure concrete, the dumpster will have to be unloaded at a standard landfill where the fees will result in large overages.

One square foot of 4 inch thick unbroken concrete is approximately 50 pounds. So for example, an 8ft * 24ft driveway will end up weighing:

8 * 24 * 50 lb = 9,600 lb = 4.8 tons
Large appliances such as refrigerators, dishwashers and a/c units may be disposed of given the following conditions:

• We must be notified in advance.

• The appliance must be completely empty and free of any organic material such as food.

• The appliance must be placed in the dumpster last, positioned immediately inside the door.
We are happy to accommodate special requirements including
long term rentals for our commercial clients
weekend deliveries and pickups
any other unique disposal needs
Call today to make arrangements. (225) 427-0000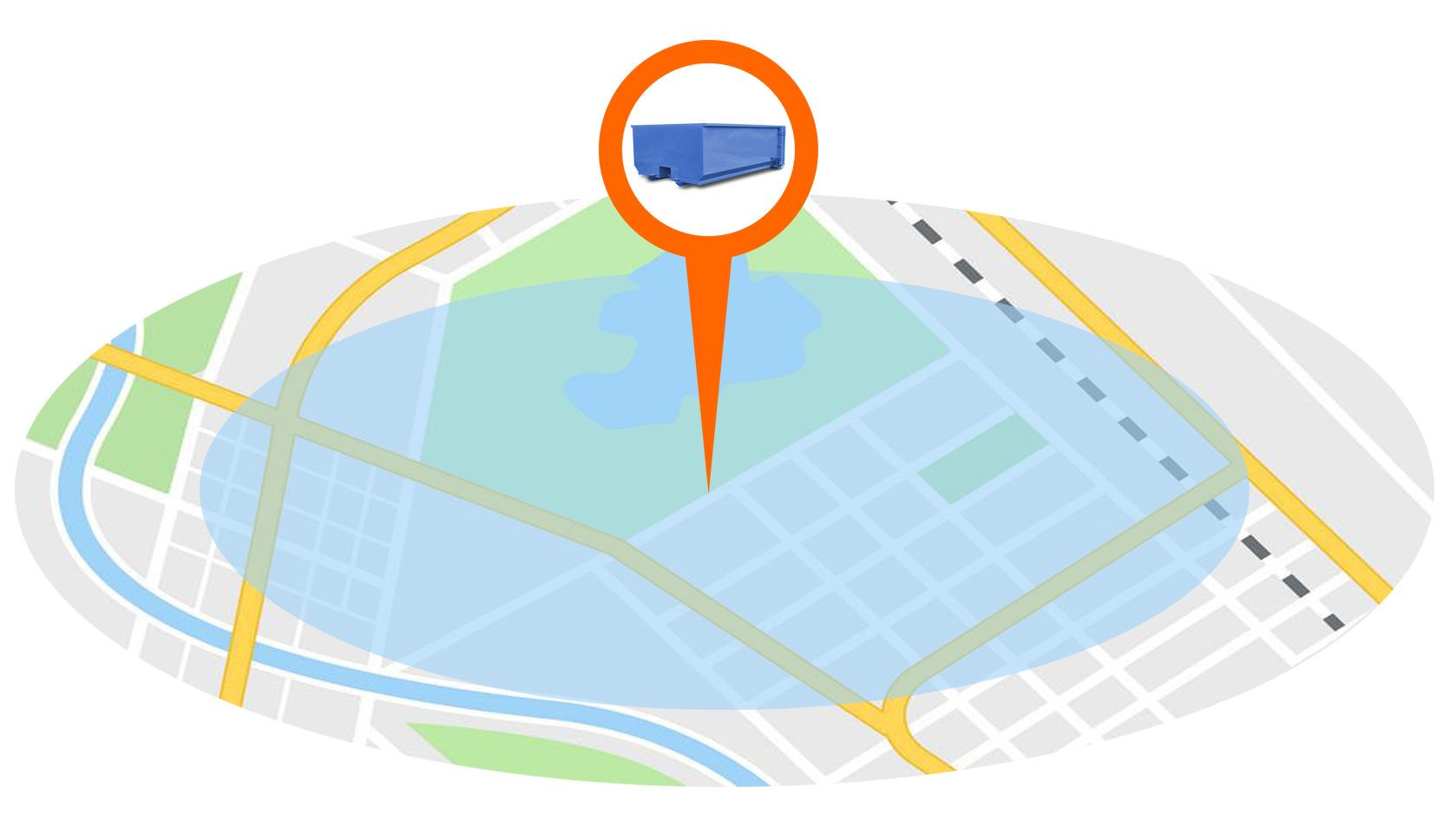 Service Area
Proudly serving Baton Rouge, Prairieville, Gonzales, Saint Amant, Galvez, Saint Gabriel, Central, Denham Springs, Walker, and all areas in between.

If your project site is beyond that radius, just let us know! Morales Roll Offs frequently delivers units even farther out, and special accommodations can usually be made to suit your project.
Book Online Now